jk47 Jersey Store Review: Football has been popular all over the world for a long time, attracting people. Its famous because it has exciting game playing, famous players, and passionate fans. India has seen a big rise in football fever in recent years, as the sport continues to become more famous and win the hearts of millions.
How football has grown in India?
Cricket has been the most popular sport in India for a long time. But there has been a big change in favor of football over the past ten years. The growth of the sport was sped up when the Indian Super League (ISL). ISL has both Indian and foreign players, was started in 2014. The league's flashy structure, big-name signings, and lively fan culture have made people all over the country crazy about football.
Football Jerseys as a Symbol of Support:
Football jerseys hold a unique place in the hearts of fans worldwide. They are not just pieces of clothing but symbols of allegiance, representing the love and loyalty fans have for their favorite clubs and players. In India, the rise of football fever has led to an unprecedented demand for jerseys. Supporters seek to showcase their unwavering support for their beloved teams.
The fact that football is popular all over the world has made shirts very popular among Indian fans. With live games and highlights from top leagues like the English Premier League, La Liga, and Bundesliga, Indian fans have learned about the teams' rich histories and passionate fan bases. Because of this, Indian fans want to dress like fans from other countries by wearing the jerseys of their favorite stars and teams.
Football Jerseys aren't Cheap!
However, there is a catch to this. Football jerseys don't come cheap. They can be quite expensive, especially when it comes to jerseys of popular international clubs and players. This aspect poses a challenge for many Indian football fans who may not have the financial means to afford these jerseys. There are a few reasons why football jerseys are so expensive. One major factor in the cost is the licensing and sponsorship deals that exist between teams and apparel companies. The manufacture cost of jerseys tends to rise when clubs form partnerships with well-known sportswear firms. Jerseys are in high demand around the world, which puts upward pressure on costs.
But, there are solutions for Indian football enthusiasts who are dedicated to the sport but can't afford official shirts.
Replica Jerseys: These are available for purchase as an alternative to the more expensive real models. Replica jerseys are made to seem like the real thing, but they often missing details or have a little lower quality than the authentic jerseys.
Second-hand markets: Additionally, fans can explore second-hand markets, both offline and online, where jerseys can be found at discounted prices. Many football enthusiasts sell their jerseys after a particular season or when they outgrow them, providing an opportunity for others to purchase them at a more affordable rate.
Sublimation Jerseys: These are locally manufactured jerseys or unofficial replicas. These jerseys are usually available at a lower price point, making them more accessible to fans on a budget. While they may not carry the official logos or branding, they still allow fans to show their support and pride for their favorite clubs and players.
What is Sublimation Jerseys?
Sublimation is a printing process that uses heat and pressure to transfer ink from a printing surface onto fabric. Sublimation is a cutting-edge printing technique that offers countless advantages over more conventional processes like screen printing and embroidery. The ink is essentially woven into the cloth using this method, making for a pattern that is not only long-lasting but also breathable.
Sublimation jerseys have risen in popularity among football teams of all skill levels, from youth leagues to the pros. The option to print custom designs on sublimation jerseys is a major perk. To separate out from the crowd, teams can design jerseys with unique patterns, gradients, logos, and personal touches. Teams may stand out from the competition and inspire team spirit among players and supporters with this personalization option.
Unfortunately, not every online store provides excellent or even good quality jerseys. If you've ever tried to purchase cheap jerseys from websites like Amazon, Snapdeal, or Flipkart, you'll understand what I'm talking about. Some of them ended up being rather good, while others turned out to be quite bad. I'm going to tell you about a terrific location to buy the most affordable football jerseys in India. Your search for the perfect jersey ends here.
JK47 Jersey Store: Review
Recently, I made a couple of purchases from a website named JK47 Jersey store. It is located in Kerala and has provided me with the most dope looking, reasonably priced jerseys. The shop sells all kinds of football gear, including shoes, jerseys, and accessories. At the moment, this shop sells its products both locally in Kerala and online via WhatsApp and Telegram Groups. They are using telegram group to broadcast their products and their price tag and were using WhatsApp to take the orders.
Telegram Group   | WhatsApp Group
Jerseys from JK47 store are available in three types of quality
Player Version
Master Copy
Sublimation Version
Player Version:
JK47 sells player-quality jerseys that look like professional football jerseys. These jerseys provide supporters a real connection to their favorite players and teams. The player quality jerseys' moisture-wicking characteristics make them ideal for rigorous games and training. These jerseys are legitimate since they accurately replicate team logos, sponsors, and player names.
The player version jersey costs around ₹1000 INR.
Master Quality Jerseys
Master quality jerseys from JK47 are unparalleled in quality and attention to detail. Polyester materials make these jerseys exquisite and long-lasting. This style comes with matching shorts. This sort of jersey makes you feel closer to your favorite players because you wear the same attire as they do.
The first copy jersey costs around ₹750.00 INR

Sublimation Quality: The last but not the least one is the sublimation quality jerseys. I've already explain about these in the above section.
The sublimation quality jersey costs around ₹ 320-360 INR.
Final Verdict:
I've ordered around 10 jerseys so far from JK Store, all of them were of sublimation quality. I liked two things about these jerseys, one is that they are affordable. You can get sublimation jersey of your favorite teams at just 300-350 rupees per jersey. The other thing I like is the fabric used by JK47 store. They are of high quality. From the stitching to the choice of materials, every aspect is carefully considered to ensure durability and longevity.
The jerseys from JK47 store can handle everything you threw at it. JK47 jerseys also use moisture-wicking textiles to keep players cool during rigorous games and training sessions. I've used them for plays and as well as for workout sessions. They are good at handling both of them. Some of the jerseys are so good that they can rival against the master copies.
In addition to the low prices and high quality, the variety of items on sale is what draws me to this shop. JK47 store has vintage and retro collections, unlike other websites that only focus on the current season. You can find some amazing retro jerseys worn by legends like Henry, Totti, Zidane and Casillas. Some limited edition jersey also available to purchase. If you are looking for some good quality jerseys then JK47 jersey store will not disappoint you.
Note: Please note that I've tried Sublimation jerseys so far from JK47 store. This review is purely based of my usage experience of them. I am planning to purchase the other quality as well. So stay tuned for my review on both Player and First copy versions. Follow us for more interesting topics and reviews.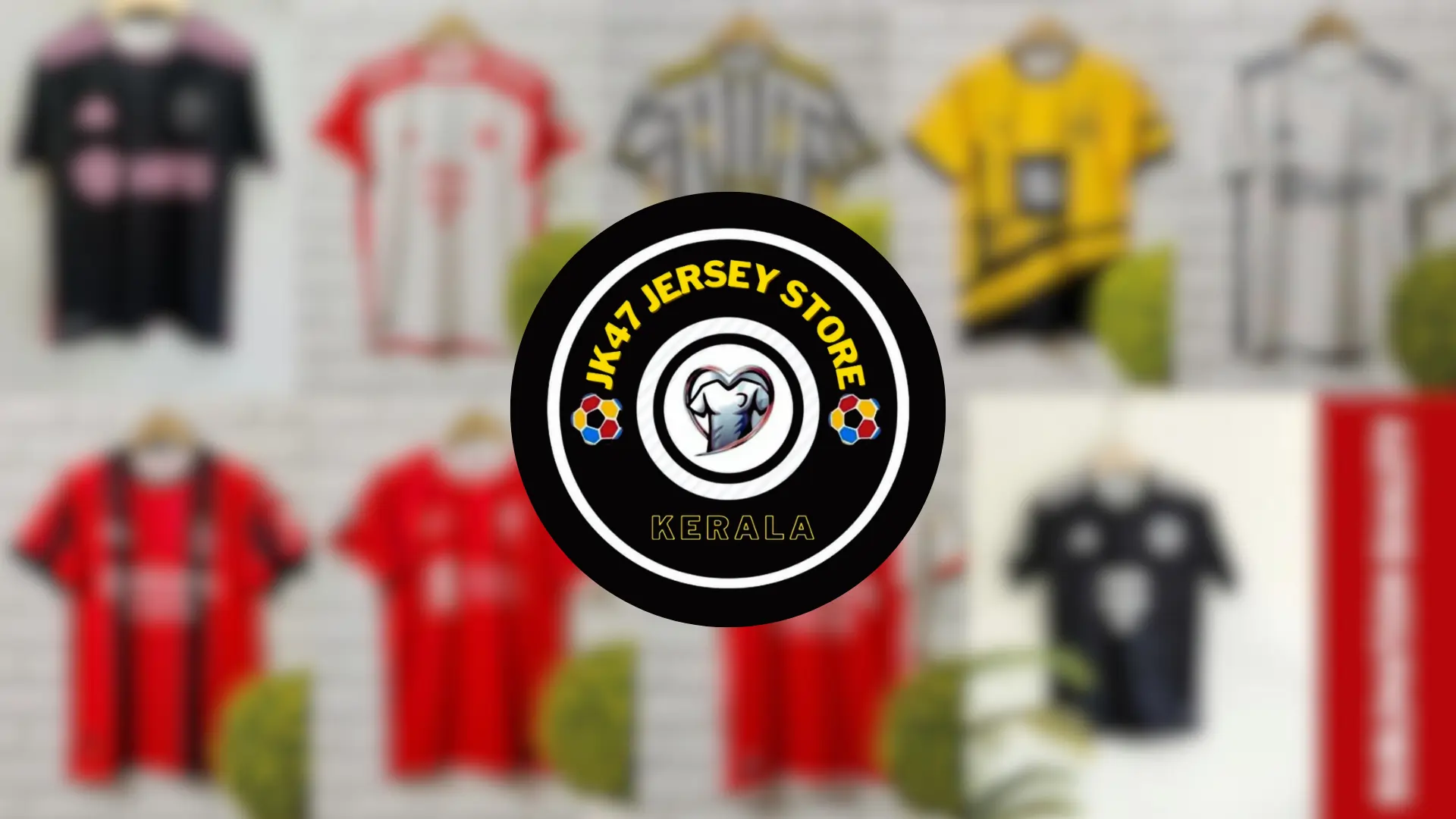 JK47 Jersey Store Review: Best Football Jerseys Online in India
Final Words
If you are a die-hard football fan and looking forward to buy the jerseys of your favorite players, then look no further, JK47 store is amazing. You will get satisfied with quality, affordability and wider range of collections.
PROS
Affordable Price Range
Wider Collection Range
Good Quality
Good Service
CONS
Limited Quantity, Get used to hear "Out of stock" alerts