Sony IMX989 is a powerful and versatile image sensor that offers a range of advanced features for high-quality smartphone photo and videography. It may well change the future of smartphone imaging by taking it to a whole new level. IMX 989 was first announced by Sony in January 2021 and got released to smartphones later that year.
Sony IMX 989: The Biggest Sensor Right Now
One of the critical features of the IMX989 is its length. IMX 989 is currently the largest smartphone camera sensor. As it is a 1-inch sensor, it possess enough room to allow more light for incredibly detailed and sharp image capturing. It also has a high dynamic range, allowing better low-light performance and more accurate color reproduction. It also uses a Quad Bayer color filter array, which allows for improved light sensitivity and reduced image noise. This is how it looks compared to some of the best sensors available in the market.
Another notable feature of the IMX989 is its fast autofocus system. It combines phase detection and contrast detection for quick and accurate focusing. The IMX989 is also designed for slim devices, with a compact form factor of 1/1.7 inches. This allows it to fit in easily, which can help reduce the device's overall size.

List of Mobiles Getting Sony IMX 989
The Sony IMX989 is a powerful and versatile image sensor that offers a range of advanced features for high-quality photography. Therefore, some big tech companies like Xiaomi, Vivo and Sharp are already lined up to feature this processor in their flagships. The one-inch sensor used on the Xiaomi 12S Ultra is a Sony IMX 989 sensor with a native resolution of 50.3. The sensor possess the capability to take 12MP images. Apart from Xiaomi, Vivo has also featured this sensor in their upcoming mobiles Vivo X90 Pro & Plus.
Not only that, these brands has also made some huge collaborations to optimize the whole camera setup. Vivo collaborated with Zeiss to give the lens coating, known as T Star coating, that helps them reduce flare and glare in photography, especially at night. On the other hand, Xiaomi has collaborated with Leica to work on their "Xiaomi 12S series smartphones". Xiaomi 12S Ultra is the first phone in the world to fully utilize the IMX989 50.3MP sensor without doing any cropping.
Apart from these model IMX 989 was featured in models such as
Xiaomi 13 Pro.
Vivo X90 Pro+.
Sharp Aquos R6 AKA Leitz Phone 1.
Aquos R7.
Xperia Pro-I.
Xiaomi 12S/Ultra.
Sony IMX989: How it Works?
Sony IMX989 is a high-resolution image sensor that captures light and converts it into electrical signals. The process uses a matrix of photodiodes and small semiconductor devices that generate a current when exposed to a light source. It has a resolution 50.3 MP and pixels – 1.6 microns. It means it has 50 million photodiodes on its surface. These photodiodes are arranged in a grid pattern, with each photodiode responsible for capturing light from a specific point in the image.
When light enters the image sensor, it is first passed through a color filter array (CFA). The IMX989 uses a Quad Bayer color filter array, which means that adjacent pixels in the sensor are filtered to capture different colors (red, green, and blue). The Quad Bayer CFA is made to improve light sensitivity and reduce noise in images. Once the light has passed through the CFA, it reaches the photodiodes, which convert the light into electrical signals. These signals are then amplified and processed by the image sensor's integrated circuits to create a digital image. The image produced can trump the quality of Samsung's biggest sensor, the ISOCELL GN2.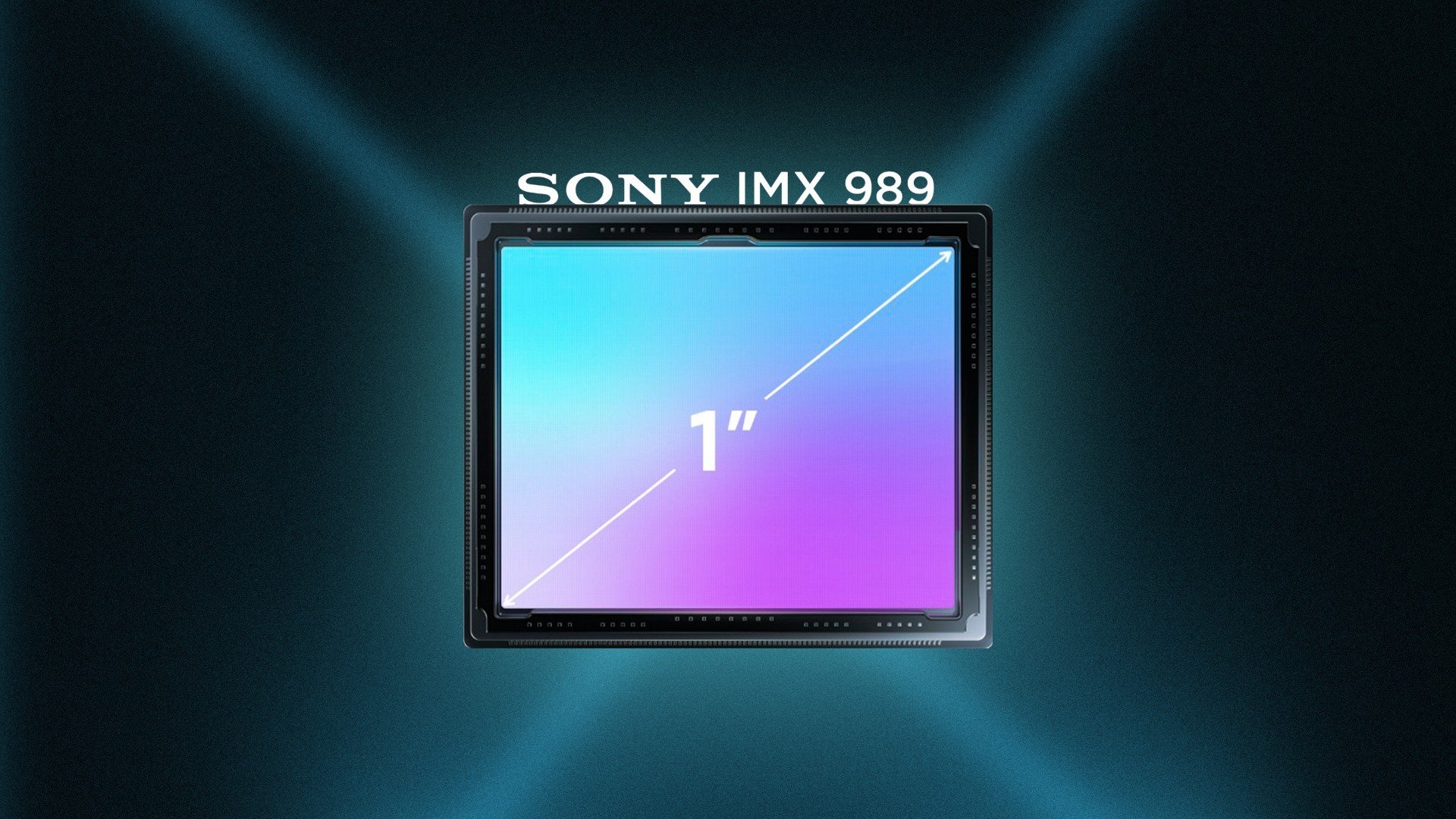 ---
Stay tuned for more interesting tech news. Follow us on Telegram and YouTube for more interesting tech news coverage.