Replicate.com is a robust platform that facilitates the building, training, and deployment of machine learning models in an easy to use manner for data scientists and machine learning engineers. With Replicate.com, you can leverage cutting-edge machine learning algorithms and tools to analyze your data, gain insights, and make predictions that can drive your business forward.
How it works?
Replicate.com provides tools for managing and organizing your data, preprocessing and transforming your data to make it ready for analysis. The next step is to select an algorithm for machine learning that is appropriate for the application you will be using it for. Replicate.com offers support for a wide variety of algorithms, including deep learning algorithms, reinforcement learning algorithms, supervised learning algorithms, and unsupervised learning algorithms. After you have decided on an algorithm, you can start "training" your model using the data that you have.
Replicate.com can run the machine learning models at ease. According to the website, it is as easy as importing an audio transcriber the same way you an import an npm package. The website also provides tools for monitoring the performance of your model while it is being trained. Additionally, the website provides tools for fine-tuning the hyperparameters of your model in order to optimize its performance. After training your model, you can publish it on Replicate.com so it can predict new data.
Replicate.com Best Features
In addition to these features, Replicate.com provides a range of integrations with popular machine learning frameworks. This allows users to easily import their datasets into their machine learning projects and start training models right away.
Replicate.com also offers collaboration tools. It enables multiple users to work on the same dataset simultaneously. This can help teams to work more efficiently and ensure that data is labeled consistently across all team members.
Another interesting feature of Replicate.com is its versioning system. It allows users to track changes to their datasets over time. This is especially useful for machine learning projects, where datasets may need to be updated and re-labeled as new data becomes available.
Pricing Model
Replicate is free to use, but after a while, you'll be asked to enter your credit card. The predictions you run are charged by the second. The cost per second varies depending on the hardware used to execute the model. The pricing variations are as follows:
Best Models on Replicate.com
Replicate.com hosts some popular ML models. They include
TencentARC/GFPGAN
TencentARC/GFPGAN is a popular machine learning model that is hosted on Replicate.com. It is a generative adversarial network (GAN) that can be used for image super-resolution, which means that it can generate high-resolution images from low-resolution ones.
You can try the model through the link given below. This model can unblur the image at ease. The model has amassed over 14.7 million runs and stood on top
Jagilley/controlnet-scribble
This model can generate detailed images from scribbled drawings. It uses ControlNet Scribble. ControlNet Scribble is a GAN-based model that can generate high-resolution images from rough sketches or scribbled drawings.
You can try it the link given below. The model has amassed over 14.7 million runs.

stability-ai/stable-diffusion
stability-ai/stable-diffusion is a model of latent text-to-image diffusion capable of producing photorealistic visuals given any word input. This models works just like Dali from open AI.
You can try it the link given below. The model has amassed over 84 million runs. Look what it rendered as output for the sentence "An astronaut riding a horse on mars artstation, hd, dramatic lighting, detailed"

cjwbw/gta5_artwork_diffusion
This model may recreate your favourite celebs as characters from the popular video game GTA. It works on Style transfer. The process of adapting the style of one image to the content of another is known as style transfer. For example, you might take a celebrity shot and apply the style of a GTA character to it, resulting in a celebrity image that appears like a GTA character.
Look at the image where the model re-imagined Joe Biden as a GTA V character.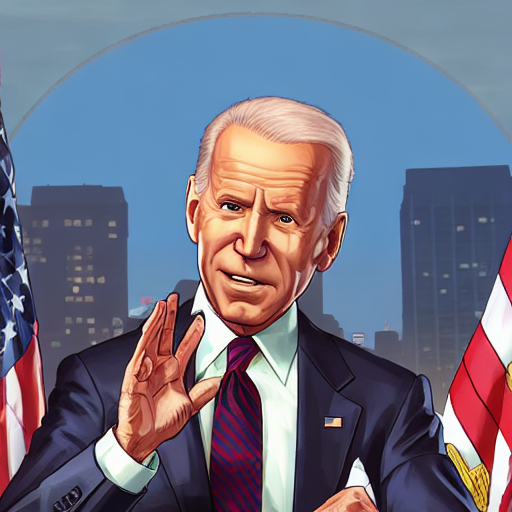 ---
For more interesting news and reveals related to tech, follow us on our telegram channel. We haunt interesting news every day on the Internet.