Custom ROMs are forked versions of Android that are created and maintained by third-party programmers. These ROMs give users access to features and settings that might not be included in the base Android installation. The advantages of installing a modified ROM include:
Faster app launches, silkier animations, and longer battery life are all possible benefits of using a custom ROM that has been tuned for performance.
They provide you more leeway to personalize your device by letting you modify the UI, install third-party apps, and adjust the operating system's configuration.
Custom ROMs frequently contain security features not found in the stock version of Android. For instance, additional privacy safeguards, stronger encryption, and finer grained management of app access rights.
These ROMs provide users of older devices, which may not receive official Android upgrades, with access to these newer versions. Users may typically acquire the newest Android features and security upgrades by running a custom ROM.
Therefore, we tried almost every custom ROMS out there. Here's the list of the best custom ROMs of all time. Please note that the list is derived based on serveral factors including features, ability to run on older devices and experience.
Lineage OS: Best Overall
LineageOS is an Android-based free and open-source operating system. It is well-known for its stability, security, and customizability. Here are some of LineageOS's key features and benefits:
Regular Updates: LineageOS provides regular updates and security patches, ensuring that users have the most up-to-date features and bug fixes.
Privacy: The ROM has a built-in firewall and Privacy Guard to control app permissions.
Better Customization: Users can install custom themes, fonts, and icons and change system settings.
Optimized Performance: It's great for older devices or those with lower hardware specs.
Lineage OS supports many Android devices, including older ones that may not receive manufacturer updates. Lineage OS has a strong developer community that provides regular updates and patches, even better than Android. Therefore, if you phone has got this ROM, you need to try this ROM. Its an amazing replacement for your mobile operating system.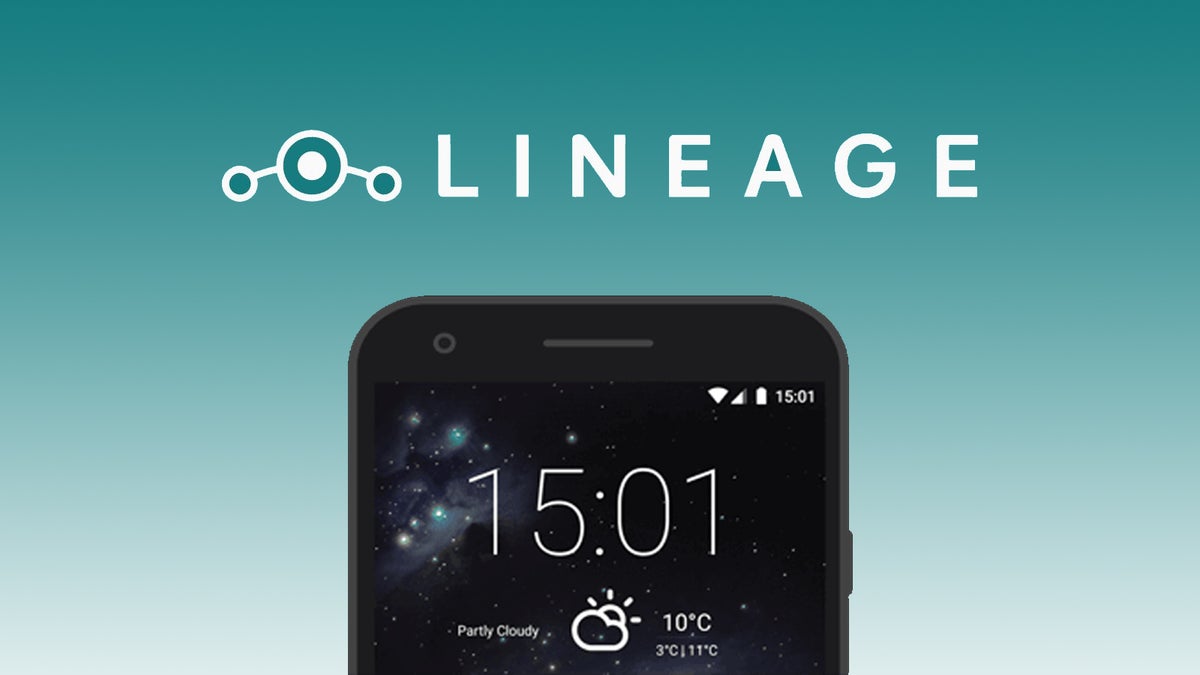 Pixel Experience: Best Stock Android Replacement
Stock Android is considered many as the best Android software for mobile. Its the only operating system that can give a fair tackle for Apple's iOS. However, not every Android phone comes out of the box with stock Android. People who loves to try stock Android, Pixel Experience is your best option. The name itself suggests the same as well.
Pixel Experience is an AOSP-based custom ROM that emulates the Pixel experience on non-Pixel devices. The main highlights of this ROM include
Pixel-like User Interface: Pixel Experience aims to provide a user interface that closely resembles the interface found on Google Pixel devices. This includes the Pixel Launcher, Google Assistant, and other Pixel-specific features.
Regular Updates: Pixel Experience provides regular updates and security patches, ensuring that users have the latest features and bug fixes.
Google Integration: Pixel Experience comes with Google services pre-installed, such as Google Play Store, Google Play Services, and Google Play Music.
These are the reasons why Pixel Experience has become a popular choice for everyone.
Spark OS: Best Customization 
Customization is the main advantage of custom ROMs. Custom ROMs allow users to modify their device's operating system beyond what the manufacturer intended, giving them more control over the look and functionality of their device. They are several custom ROMs that provide best customization features. However, Spark OS takes it to a whole new level.
Spark OS comes with a ton of customization features. Users can personalize their home screen, change the app icons, and even create custom widgets to make their device truly unique. If you want your device to look unique and different Spark OS is the best option.
Best Custom ROM for Gaming: Evolution X, Paranoid Android, and CrDroid
Evolution X is a custom ROM that is known for its gaming performance. It features a clean and customizable interface, and includes several gaming-specific features such as Game mode, which optimizes the device for gaming by disabling notifications and other distractions.
Paranoid Android is a custom ROM that is known for its performance and customization options. It includes several gaming-specific features, such as Game mode and Game Guardian, which allows users to modify game settings. If you are into gaming, then these two custom ROMs are the best go to choices for you.
CrDroid is also a custom ROM that offers some great features especially for gaming. Gaming mode lets you stop the unnecessary apps running in background, thus making it more optimized.
Best Custom ROM (Security & Privacy) : Calyx OS
Calyx OS is a Custom ROM designed to provide the utmost privacy. CalyxOS was developed by Nicholas Merrill. He was the founder of Calyx Internet Access and the Calyx Institute. He successfully sued the FBI over the methodologies used by the agency to obtain private data. According to him "Privacy is a basic human right and in the same way that no one should be allowed to break into your home and read your diary, no one should be allowed to read your private online data".
Calyx OS best feature is Pricvacy and Security. Some of the prominent features of Calyx OS include
In-Built Firewall: CalyxOS do this by blocking the unwanted trackers using the in-built firewall. The built-in firewall allows you to restrict what level of internet access that you want each of your apps to have.
App Permissions: CalyxOS offers its users to have supreme control over app permissions including visualisation of how many times each permission of your phone has been accessed
Built-In VPN: It also has a built-in VPN to make the internet traffic untraceable by anyone including vendors and third party services.
Encrypted Calling: One of the best features of CalyxOS is the encrypted calling feature. Instead of using the proprietary dialer that can be easily snooped on, Calyx uses a signal call that is end-to-end encrypted.
Vanishing Messages: Text messages in CalyxOS are encrypted and a timer can be set so they disappear
The only demerit of this OS is that it is offered for only a few selected Android models. Devices such as Pixel series , Fairphones and POCO F1 are one among those devices.
---
For more interesting news and reveals related to tech, follow us on our telegram channel. We haunt interesting news every day on the Internet.