Xiaomi 13 Pro: Xiaomi's premium smartphone lineup is well-known for its cutting-edge features, powerful hardware, and stylish appearance. For instance, Xiaomi's ultra series of smartphones is jam-packed with all the cutting-edge features you could ever want in a smart phone. These premium smartphones can go in toe to toe against Apple, Samsung and every smartphone brand out there. In addition to the ultra series, Xiaomi also produces high-end smartphones under the numbered series. One of those smartphones is the Xiamo 13 Pro, which was just released globally.
This phone is the absolute crown jewel in its class. It has a variety of features that no other phone in that price range has. They are a lot of highlights present in this phone. Here are a few of them which makes this phone an absolute head turner.
Xiaomi 13 Pro: Snapdragon 8 Gen 2, Fastest Processor Till Date

Xiaomi 13 Pro comes with the all new Snapdragon 8 Gen 2 chipset under its hood. Its the most powerful chipset right now. It is manufactured using a 4-nanometre process technology. The 4-nanometer process technology is one of the most advanced and sophisticated production methods available right now. The 4nm process allows for more transistors to be packed onto a single chip, resulting in higher performance and improved power efficiency. In other words, the less the manufacturing process, the speed is the processor. 4-nanometre procedure allows smaller and more densely packed transistors and interconnects. It minimises electron travel within the chip, speeding data processing. The processor is known to deliver 35% faster performance and 40% better power efficiency.
Qualcomm changed the core configuration of the Snapdragon 8 Gen 2, which is unusual. It has chosen 1+4+3 (1x Prime core (X3-based), up to 3.19GHz 2x Performance cores (A715-based), up to 2.8GHz 2x Performance cores (A710-based), up to 2.8GHz 3x Efficiency cores (A510-based), up to 2.0GHz) instead of 1+3+4, which is common in chip sets. In other words, Snapdragon 8 Gen 2 possess three efficiency cores, one prime core, and four performance cores.
The processor also possess Qualcomm® Hexagon™ , an AI engine that can deliver 4.35×1 faster AI performance than its predecessor. It is also equipped with Snapdragon X70 5G Modem under its hood. It is the first and only 5G AI processor in the market making it the most advanced mobile connectivity platform. The modem can give you Peak Download Speeds Up to 10 Gbps.
LPDDR5X + UFS 4.0 : Together, they are power efficient & robust

It's possible that you've heard of the UFS 2.0 or 3.0. The Xiaomi 13 Pro, on the other hand, has a storage system that is of the next generation, UFS 4.0. UFS 4.0 (Universal Flash Storage 4.0) is the latest version of the UFS standard for flash memory storage in mobile devices. UFS 4.0 is quicker, more power-efficient, and more reliable than UFS 3.1. The new standard can transport data at 2.9 GB/s, roughly three times quicker than UFS 3.1. Deep Sleep, which may cut power use by 63%, is also new. UFS 4.0 also supports sophisticated features including Multi-Lane Operation, which increases data transmission capacity and throughput.
LPDDR5X (Low Power Double Data Rate 5X) is a variant of LPDDR5. It outperforms LPDDR5 in terms of data transmission, power consumption, and thermal efficiency. The increased memory clock speed is up to 8533 MHz, 16% faster than LPDDR5. Its 1.05-volt operating voltage reduces power usage and heat. It also supports advanced features such as Deep Sleep mode, which can reduce power consumption even further by lowering the voltage when the memory is not in use.
LTPO AdaptiveSync + Dolby Vision + HDR 10+: A Pro HD Display

LTPO with adaptive sync is expected to provide significant improvements in power efficiency and performance for mobile devices. Low-Temperature Polycrystalline Oxide is a a type of backplane technology that helps to improve power efficiency and reduce heat generation in displays. LTPO's ability to dynamically modify display refresh rate dependent on screen content is a major benefit. Adaptive sync lets the display modify its refresh rate in real time to match the application or content. They both help a lot to save your battery by reducing power consumption and heat generation.
Dolby Vision is an HDR video system developed by Dolby Laboratories. It delivers a wider range of colours, stronger highlights, and darker shadows to make watching more immersive and lifelike. Dolby Vision optimises video scene colour, contrast, and brightness frame-by-frame via dynamic metadata. This improves colour and brightness presentation, making the image more realistic and vivid. It also supports a wider color gamut than traditional video formats, which can result in more vibrant and accurate colors.
In addition to these the 13 Pro comes with a WQHD+ (2K Reality Display) and DCI-P3 Color gamut. Together, these specs on the Xiaomi 13 Pro will give you an immersive yet efficient display.  Henceforth, I call it a pro HD display.
Xiaomi 13 Pro: 1-inch Camera Sensor, Co-Engineered with Leica
The camera system and lenses that are built inside the Xiaomi 13 Pro are among its most notable features.A Sony IMX 989 is housed within the phone's triple lens module, which is one of the phone's many impressive features. The main sepciality with this sensor is that it is the biggest sensor right now in the market. Unlike other mobile senors, It is a full length 1" sensor. The Sony IMX989 is a powerful and versatile image sensor that offers a range of advanced features for high-quality photography.
Xiaomi has collaborated with Leica to work on this phone and the results are astonishing. It is one of the first phone to fully utilize the IMX989 50.3MP sensor without doing any cropping. Another notable feature of the IMX989 is its fast autofocus system. It combines phase detection and contrast detection for quick and accurate focusing. This is how it looks compared to some of the best sensors available in the market.
Apart from having a massive 1-inch sensor, Xiaomi 13 Pro is also equipped with the one of a kind 75mm floating telephoto camera from leica. It features the new focal shift technology that lets you shift focus range from as close as 10 cm. They posses the incredible zooming range clocking up to 70X.
Xiaomi Surge: A Dedicated Charging Chipset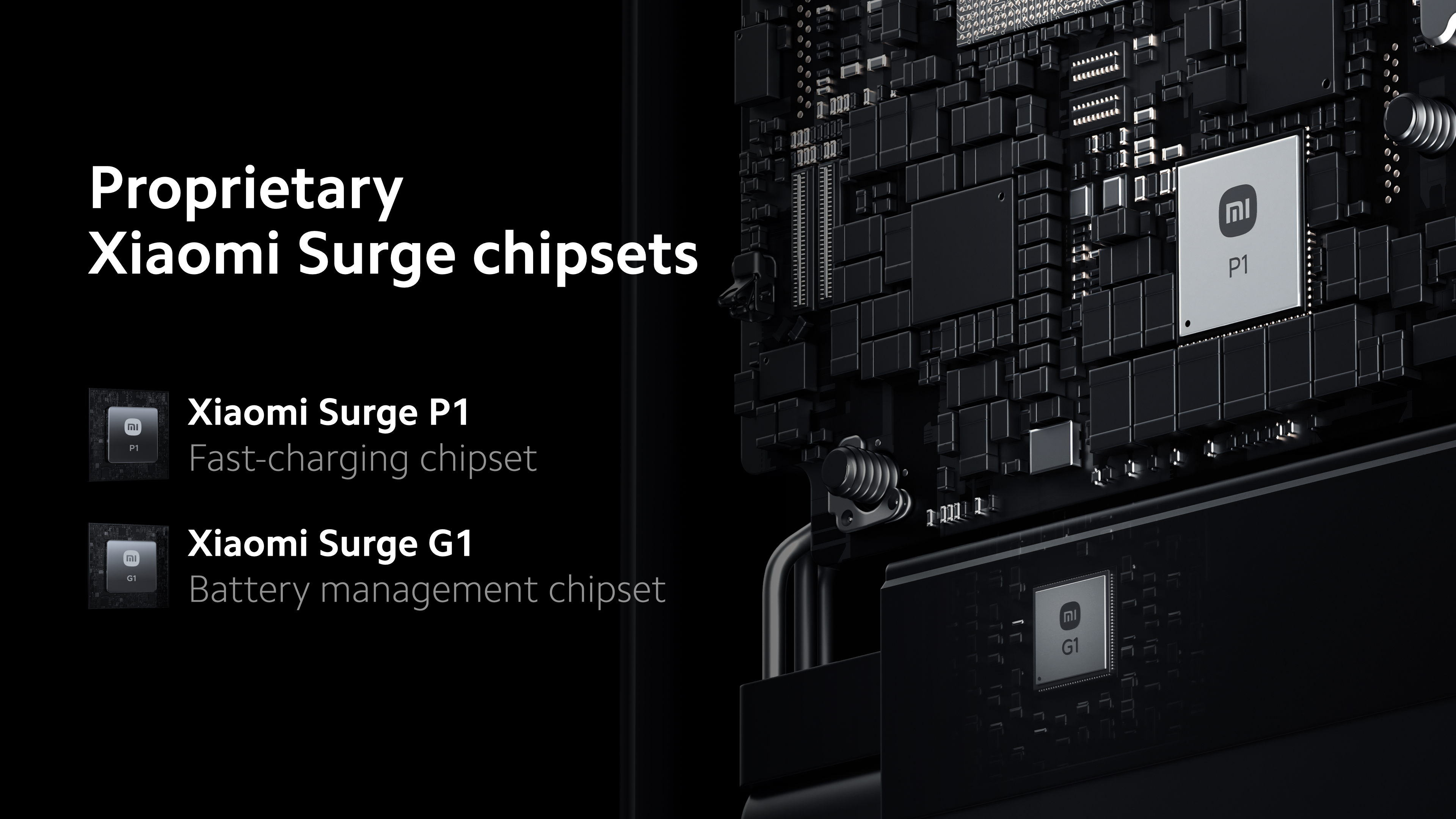 Everyone is familiar with the terms "GPU" and "NPU." In conjunction with the central processing unit (CPU), the capabilities of the phone can be expanded with the help of these add-on chipsets. Recently, Xiaomi has unveiled a brand new chipset range that is known as Surge. These chipsets are included in the Xiaomi 13 Pro, and their primary responsibility is to manage the phone's battery as well as the charging process.
These chipsets has the potential to make the mobile device more power-efficient and effective, given that it has the capacity to charge at a staggering 120 W.
---
Stay tuned for more. Follow us on Telegram and YouTube for more interesting tech news coverage.